Through the power of God's Word and intercessory prayer, our intention is to empower families to experience the same unconditional love and forgiveness the Father shows the Prodigal in bringing reconciliation and restoration to the family. We encourage families to stand in the gap through prayer for their prodigal, with the hope that they will one day come back home to the Heavenly Father's open arms. Our goal is to see the lives of those we minister to changed and encouraged by the power of the Holy Spirit as He ministers through us to comfort the brokenhearted.
All contributions are tax-deductible.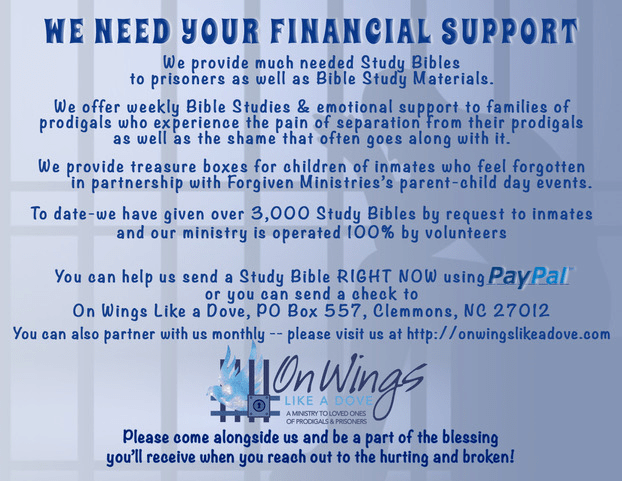 Donating by check
Make checks to:
On Wings Like A Dove, Inc., PO Box 557, Clemmons, NC 27012.
Donating online
We accept online and credit card donations by partnering with PayPal.