Ladies Spring Retreat 2022 Recap: Crossing The Threshold was the theme of our time together.
The Lord your God is in your midst, A victorious warrior. He will rejoice over you with joy, He will be quiet in His love, He will rejoice over you with shouts of joy. Zephaniah 3:17
He brought me out into a spacious place; He rescued me because he delighted in me. Psalm 18:19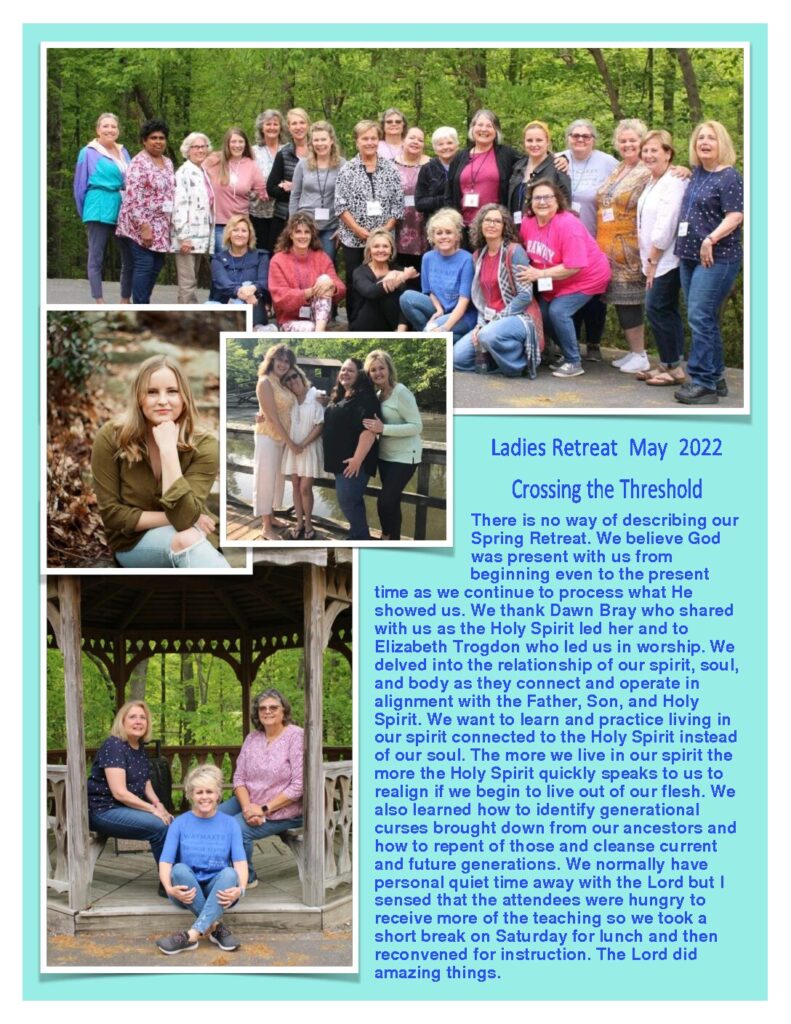 For More Information about On Wings Like A Dove, reach out to us here or connect with us here.
Our Newsletter for the current month is available here.